Energywork, Manual Therapy, and Aromatherapy
Kunlun Mountain Acupuncture providers have consistently been voted "Best Reiki" by What's Up Annapolis!
To see why use the button below to book your appointment today!

Aromatherapy and Aroma Acu Therapy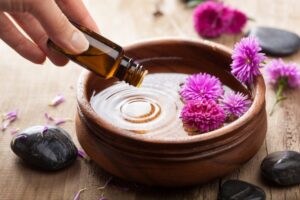 Aroma AcuPoint Therapy (45 minutes): This treatment combines the unique healing power of essential oils with the theoretical understandings of Chinese Medicine.
After a brief evaluation to determine your session goals, your acupuncturist will choose a specific Aroma AcuPoint protocol. Depending on the protocol selected, specific oils are applied by finger or with the use of a cotton ball and held on acupuncture points throughout the body for up to a minute on each point.
Essential oils have a direct, measurable effect on the body. As the oils are absorbed by the olfactory pathways of the cranial nerves, nuero-endocrine functions in the brain and body are activated. Localized absorption through the skin and into the blood circulation at specific acupuncture points activates the properties of each point and effects change in the muscular and neuromuscular systems.
This is a wonderful treatment for someone who wishes to receive the powerful benefits of Chinese Medicine treatments, but is afraid of or cannot tolerate needle stimulation.
Genuine essential oils are specialized plant extracts. The alchemical process of extracting the plant constituents strengthens and changes the therapeutic function of the plant, rendering essential oils more "drug-like" in terms of their effects relative to whole-herb extracts found in tinctures and herbal supplements.
This chemical change often allows one to enjoy the therapeutic effects of an essential oil without the same adverse reaction that one might have to the whole-plant. For example, people who are sensitive to fake or manufactured "fragrances" find that they can enjoy the true "scent" of a high-quality, unadulterated essential oil. Patients who have allergies or sensitivities to certain plants do not typically experience the same adverse allergic reaction to the plant's essential oil.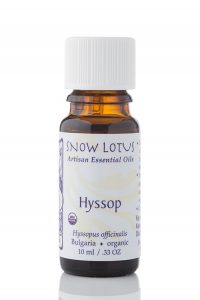 At Kunlun Mountain Acupuncture, we use essential oils from highly reputable companies that source organic or wild-crafted plants to produce unadulterated, artisanal, small-batch oils verified through independent third-party testing. Our primary oil supply company (Snow Lotus) is owned by a fellow acupuncturist with 35 years experience and formal training as a medical herbalist!
Due to insurance industry rules and definitions, the use of essential oils can only be billed to insurance when it is an integral and included part of your full acupuncture needle treatment. Therefore, Aroma AcuPoint technique treatments cannot be billed to insurance.

Description of Asian Bodywork and Manual Therapies

Zero Balancing: Created by Dr. Fritz Frederick Smith, MD, a pioneer in the field of integrative medicine. Dr. Smith is a licensed osteopath, physician, and acupuncturist, and is a fellow in the Chinese College of Acupuncture. Zero balancing. Zero balancing seeks to release stored tension from joints, muscles, and bones of the body through gentle pressure and stretching while the patient is fully clothed, laying on the massage table.  The densest of our body's connective tissue, bones store deep trauma – both physical and emotional. Zero Balancing can help to alleviate pain, improve range of motion, and release emotional stress.

"The name came about when someone receiving the work described the experience as being brought back into balance, like I was Zero Balanced." – Dr. Smith
Loose fitting or stretchy clothing should be worn for asian bodywork therapies
Asian bodywork therapies and Zero Balancing meet the American Medical Association's definition for manual therapy, and therefore may be covered by some insurance companies when rendered within the scope of practice of a licensed acupuncturist. Depending on your insurance plan, these manual therapy treatments may count towards either your acupuncture or towards your physical therapy benefit limit regardless of the provider type who renders the service. If you would like to use your insurance benefits for this treatment, please notify us when booking your appointment.