Services
The prices below reflect the time of service fee for patients whose insurance coverage does not include acupuncture and/or body work, or for those patients who have reached their insurance's annual visit limit but wish to continue treatment.
If your insurance carrier includes acupuncture benefits, you will be responsible for the applicable deductible, co-pay, or co-insurance according to your specific insurance plan.
We are participating providers with Carefirst Blue Cross Blue Shield, Aetna, and Cigna. We can also bill your treatments to United Health if you have out of network benefits. We will gladly check your benefits to determine if you have coverage for acupuncture, massage, and manual therapy.
Please select the heading link for each category to see a detailed description of each service.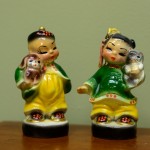 New Patient Comprehensive Evaluation and Treatment: $225
New Patient Acute Evaluation and Treatment: $202.50
New Patient Vacation Care Evaluation and Treatment: $100
Follow-up Acupuncture Needling Treatment: $90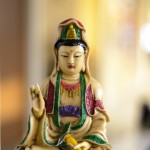 Patient Centered Massage (30, 60, 90 minutes): $50 / $90 / $135

Enhance any massage by adding on:

Hot Stone: $30
Aromatherapy: $15

Zero Balancing Manual Therapy (45 minutes): $90
Reiki Energy Balancing (60, 90 minutes): $85 / $127.50

Package Deals:
These packages reflect a 10% discount off the time of service fee for pre-payment of services. Conditions apply. Please see the terms.

Intro to Acupuncture: $344.25. This package includes a comprehensive evaluation and treatment (90 – 120 minutes), and two additional follow-up acupuncture treatments (45 – 60 minutes each).
Acupuncture, Massage, or Manual Therapy Four Pack: $320. This package includes four 60-minute treatments in any combination.
Reiki Four Pack: $306. This package includes four 60-minute Reiki energy healing sessions.
Due to restrictions on group sizes during the COVID-19 Pandemic Phased Reopening plan, our health classes are currently suspended. Please check for announcement when it is safe to resume small group, in person workshops.