Services
The prices below reflect the time of service fee for patients whose insurance coverage does not include acupuncture and body work, or for those patients who have reached their insurance's annual visit limit but wish to continue treatment. If your insurance carrier includes acupuncture benefits, you will be responsible for the applicable deductible, co-pay, or co-insurance according to your specific insurance plan.
We are participating providers with Carefirst Blue Cross Blue Shield, Aetna, and Cigna. We can also bill your treatments to United Health if you have out of network benefits. We will gladly check your benefits to determine if you have coverage for acupuncture, massage, and manual therapy.
Please select the headings for a detailed description of each service.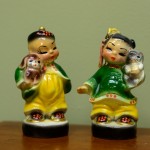 New Patient Comprehensive Evaluation and Treatment: $212.50
New Patient Acute Evaluation and Treatment: $170.00
New Patient Vacation Care Evaluation and Treatment: $100
Follow-up Acupuncture Needling Treatment: $85.00
Gua Sha or Cupping: $60.00
Group Acupuncture: $34.00
Initial Chinese Herbal Consult: $127.50
Follow-up Chinese Herbal Consult: $63.75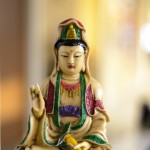 Patient Centered Massage (30, 60, 90 minutes): $45 / $85 / $125
Hot Stone Massage (75 minutes): $115
Shiatsu Manual Therapy (60, 90 minutes): $85 / $125
Thai Bodywork Manual Therapy (90 minutes): $125
Zero Balancing Manual Therapy (45 minutes): $85
Reiki Energy Balancing (30, 60 minutes): $40 / $80
Package Deals:
These packages reflect a 10% discount for pre-payment off the time of service fee.
Intro to Acupuncture: $344.25. This package includes a comprehensive evaluation and treatment (90 – 120 minutes), and two additional follow-up acupuncture treatments (45 – 60 minutes each).
Acupuncture, Massage, or Manual Therapy Four Pack: $306.00. This package includes four 60-minute treatments in any combination.
Reiki Four Pack: $288. This package includes four 60-minute Reiki energy healing sessions.
Monthly Membership:

Coming soon – a monthly wellness membership that includes free treatments of your choice, and discounts off additional treatments as well as health education classes.
We are please to announce the start of an Essential Oils for Health three part series beginning in April 2017. Click the Health Class link above for details.

See below a listing of the types of classes we offer throughout the year:
Adrenals and Inflammation
All About Thyroid
Creating Supportive Spaces – Modern Feng Shui for your Home & Office
Qi Gong Practice for Health
Sugar and Your Brain
Whole Foods Group Tour
Yin Yoga Workshop