Services
The prices below reflect the time of service fee for patients whose insurance coverage does not include acupuncture and/or body work, or for those patients who have reached their insurance's annual visit limit but wish to continue treatment.
If your insurance carrier includes acupuncture benefits, you will be responsible for the applicable deductible, co-pay, or co-insurance according to your specific insurance plan.
We are participating providers with Carefirst Blue Cross Blue Shield, Aetna, Cigna, and Conifer. We can also bill your treatments to United Health if you have out of network benefits. We will gladly check your benefits to determine if you have coverage for acupuncture, massage, and manual therapy.
Please select the heading link for each category to see a detailed description of each service.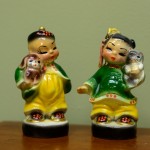 New Patient Comprehensive Evaluation and Treatment: $212.50
New Patient Acute Evaluation and Treatment: $170.00
New Patient Vacation Care Evaluation and Treatment: $100
Follow-up Acupuncture Needling Treatment: $85.00
Aroma AcuPoint Technique: $80.00
Gua Sha or Cupping: $60.00
Group Acupuncture: $34.00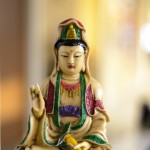 Patient Centered Massage (30, 60, 90 minutes): $45 / $85 / $125

Enhance any massage by adding on:

Hot Stone: $30
Aromatherapy: $15

Aroma AcuPoint Technique or Aromatic Touch (45 minutes): $80
Aromatic Touch for Couples (45 minutes): $150
Zero Balancing Manual Therapy (45 minutes): $85
Reiki Energy Balancing (60, 90 minutes): $80 / $110

Package Deals:
These packages reflect a 10% discount off the time of service fee for pre-payment of services. Conditions apply. Please see the terms.

Intro to Acupuncture: $344.25. This package includes a comprehensive evaluation and treatment (90 – 120 minutes), and two additional follow-up acupuncture treatments (45 – 60 minutes each).
Acupuncture, Massage, or Manual Therapy Four Pack: $306.00. This package includes four 60-minute treatments in any combination.
Reiki Four Pack: $288. This package includes four 60-minute Reiki energy healing sessions.
We are please to announce the start of our Weekend Wellness Workshop Series in 2018 with a new topic on the third Saturday of every month. First class:

Aromatic Touch for Couples and Caregivers
February 17th, 9am – 3pm
$75 for individuals, $140 for partnered attendees
Led by Reiki Practitioner and AromaTouch certified practitioner, Annetta Cook, this workshop honors the Yin building winter time of year by teaching participants how to restore and reconnect through the use Aromatherapy Touch methods.
This hands -on, full day class will teach participants how to safely apply a complete essential oil protocol, including the back, hands, feet, and head, to others at home.
Learn to share essential oils with your loved ones using techniques designed to restore balance to the body. The therapeutic mechanism of essential oils provides benefits to both the giver and the receiver of this unique method. Pair with relatives, friends, or as a couple to renew, restore, and connect.
We encourage couples, paired friends, or family members to sign up for the class together. Individual attendees will be paired with another individual class participant. Pairs will give and receive treatment throughout the class in the privacy of our KMA treatment rooms with feedback and guidance from the instructor, Annetta, and KMA provider Tracy Soltesz, L.Ac.
Registration fee includes:
a full day of hands-on learning,
light breakfast, light lunch, snacks and beverages,
an introductory kit of all oils used in this protocol (a $13 value),
and follow-up support from the instructor to answer questions that arise as you practice at home.
Participants may also pre-order a larger essential oil kit for home use at a discounted price – inquire when you register!
Pre-registration is required for all weekend wellness workshops. Registration for this workshop is open now! Don't wait – space is limited.
Registration can be found under the "Workshop" tab after clicking here:


**Early registration discount**- the first 4 registrants will receive an additional $10 off registration fee!
See below a listing of the types of classes we offer throughout the year:
Essential Oils for Health
Adrenals and Inflammation
All About Thyroid
Creating Supportive Spaces – Modern Feng Shui for your Home & Office
Qi Gong Practice for Health
Sugar and Your Brain
Whole Foods Group Tour
Yin Yoga Workshop