The prices below reflect the time of service fee for patients whose insurance coverage does not include acupuncture and/or body work, or for those patients who have reached their insurance's annual visit limit but wish to continue treatment. These fees represent a 10% discount from our full fee schedule and are available to patients who are prepared to pay for their treatment at the time the service is rendered.
If your insurance carrier includes acupuncture benefits, you will be responsible for the applicable deductible, co-pay, or co-insurance according to your specific insurance plan.
We are participating providers with Carefirst Blue Cross Blue Shield and Aetna. We can also bill your treatments to United Health if you have out of network benefits. We will gladly check your benefits to determine if you have coverage for acupuncture.
Please select the heading link for each category to see a detailed description of each service.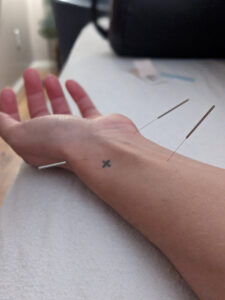 New Patient Comprehensive Evaluation and Treatment: $225

New Patient Acute Evaluation and Treatment: $202.50

New Patient Vacation Care Evaluation and Treatment: $100

Follow-up Acupuncture Needling Treatment: $90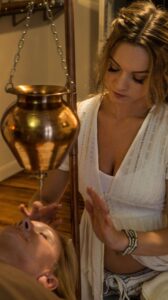 Patient Centered Massage (30, 60, 90 minutes): $50 / $90 / $135

Enhance any massage by adding on:

Hot Stone: $30

Aromatherapy: $15

Zero Balancing Manual Therapy (45 minutes): $90

Reiki Energy Balancing (60, 90 minutes): $85 / $127.50

Package Deals:
These packages reflect a 20% discount off our published fee schedule for pre-payment of services. Conditions apply. Please see the terms.

Intro to Acupuncture: $360. This package includes a comprehensive evaluation and treatment (90 – 120 minutes), and two additional follow-up acupuncture treatments (45 – 60 minutes each).

Acupuncture, Massage, or Manual Therapy Four Pack: $320. This package includes four 60-minute treatments in any combination.

Reiki Four Pack: $306. This package includes four 60-minute Reiki energy healing sessions.
Upcoming Health Education Classes
With careful care and consideration for your safety, KMA practitioners have begun to offer a mixture of livestream and small group in-person classes for our patients as well as continuing education and professional development for our colleagues.
Horary Series: The Five Elements in Chinese Medicine

These seasonal classes give our patients insight into the correspondences of each of the five elements of Chinese medicine. Currently offered via livestream through zoom, you will learn how to utilize acupressure, therapeutic movement, Chinese nutritional theory, and additional methods to support your health in alignment with the natural cycle of the seasons.

The Water Element (Winter): Originally offered on Dec. 21st. Recording available for $50 fee. Email us to inquiry.

Shen-Hammer Contemporary Chinese Pulse Development

Sponsored by the COM Foundation and approved by NCCAOM for PDA credits, these classes are offered via livestream or in-person to acupuncturists and health providers who wish to deepen their knowledge and skills through development of this comprehensive diagnostic tool.