Our Health Providers
Acupuncture and Oriental Medicine Providers:
Dr. Tracy Soltesz, D.Ac., L.Ac., Dipl.Ac. (NCCAOM), CZB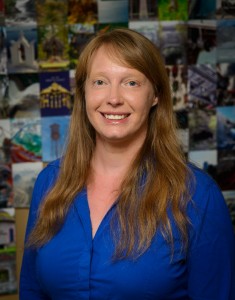 Tracy's diverse background in the study of foreign culture and health care brought her to the healing arts of Acupuncture and Oriental Medicine (AOM).
Tracy has a Bachelor degree from the University of Maryland Baltimore County in political science, legal policy and advanced journalism. Tracy obtained her Master of Acupuncture from the Tai Sophia Institute, the nation's oldest accredited acupuncture program, now called Maryland University of Integrative Health (MUIH). In 2016, she was among the first graduating class of the Doctor of Acupuncture program at MUIH. She holds a Diplomate of Acupuncture from the National Certification Commission for Acupuncture and Oriental Medicine (NCCAOM).

She has traveled throughout the world to study the ways in which our cultural, generational, and gender conditioning inform our health care decisions.  Tracy has trained with world renowned masters of Oriental Medicine, and has seven years of post-graduate apprenticeship in the Clinical Integration of Chinese Medicine in the 21st century and the Shen-Hammer Chinese Contemporary Pulse Diagnosis (CCPD) – the hallmark of Chinese medical diagnosis!
Tracy continues to call upon her experience in the legislative and policy arenas to serve the acupuncture profession. Tracy has volunteered for the Maryland Acupuncture Society (MAS) since 2008, as the Legislative Committee Chair, President, and currently the Vice President of External Affairs. She served as the Chair of the Council of State (Acupuncture) Associations (CSA), a coalition of state-based acupuncture associations in the United States and was instrumental in the restructuring of the CSA from its informal status to the formal, legal entity now known as the American Society of Acupuncturists (ASA). Tracy also serves as adjunct faculty at MUIH, teaching both Master and Doctoral level Practice Management curriculum.
Jessica Faulkner, L.Ac., LMT
Jess is enthusiastic about sharing this medicine with others and does so through her creative style of Acupuncture. She incorporates her knowledge of western and eastern bodywork into her acupuncture practice to create a remarkable healing experience. Customizing each treatment to the patients' needs at the time of care, Jess integrates Asian bodywork, Cupping, GuaSha & Moxibustion into her 60-minute Acupuncture treatments, creating a truly unique and comprehensive fusion of care.
Twenty years of experience in massage and manual therapies, specializing in Shiatsu (Acupressure) & Thai Yoga Bodywork, brought Jess to Chinese Medicine and Acupuncture. She earned a Master of Acupuncture from Jung Tao School of Classical Chinese Medicine, located in the Blue Ridge Mountains of North Carolina. She dedicates herself to the practice of Chinese Medicine and helping others heal from unfortunate health issues to live a much higher quality of life.
Camilla Schwarz, M.Ac., R.N., L.Ac.
Camilla Schwarz combines her background in western medicine as a registered nurse with her work as an acupuncturist.
 Her acupuncture practice is based on the belief that ancient and modern modalities of healing can be perfect and powerful partners. She draws knowledge from her experience as a nurse for over twelve years in the fields of medical/surgical, hospice, neonatal intensive care, postpartum care and operating room nursing. 
Camilla received her Master's degree in Acupuncture from Tai Sophia Institute in Columbia, Maryland (now known as Maryland University of Integrative Health). She is trained in acupuncture, gua sha, cupping, and facial rejuvenation. She completed a fertility apprenticeship with Nicole Withrow of the Withrow Institute and is licensed to practice in the state of Maryland. She specializes but is not limited to the treatment of infertility and disorders of the immune system.
She has been devoted to yoga for many years and in 2009, she completed a 200 hour yoga teacher training with Denise Lapides and Divine Light Yoga. She is passionate about the benefits of meditation and yoga and seeks to incorporate them into her acupuncture treatments when possible.
Camilla also has an ongoing and deep interest in nutrition and believes that the foundation for good health is good, real food. She knows first hand from her work as a nurse what effects poor nutrition can have on long term health and aims to educate and enlighten her clients about the power of making good choices. She strives to keep up to date in this field of continuously evolving information.
Over twenty years of caring for people has shown Camilla that the mind, body and spirit are finely interwoven and when one is out of balance, the others reflect it. Her aim with every client is to meet them where they are and find a place both client and practitioner can work together.
Massage Therapy:
Sarah Souders, LMT
Sarah Souders is a board-certified, licensed massage therapist with over 20 years of experience.  Sarah graduated from the Baltimore School of Massage, and provides services in Swedish, deep tissue, myofascial, pre-natal, hot stone massage, and Integrative Reflexology.  She has a strong focus on maintaining wellness and holistic pain management.  Sarah has been providing massage therapy to the Annapolis area since 1997.  During that time, her therapy has helped people relieve the pain of injuries, stress, car accidents, and body discomfort, as well as maintain good body and mental health. 
Guest Service Providers:
Lara Bontempo, Certified Reflexologist
Lara began teaching yoga in the Annapolis, Washington D.C. and Baltimore in 2000. Fully insured and certified as a RYT 500 instructor with Yoga Alliance, graduate of the internationally acclaimed Nosara Yoga Institute and the combined rare experience of an intensive Iyengar apprenticeship 1998-2002, she brings a growing knowledge to the healing and ancient art of Yoga. Continuous studies in healing touch, anatomy, Kundalini and Ayurveda contribute to a strong knowledge of inner and outer functional alignment, greatly enhancing the classroom experience by both challenging her students and providing a safe and nurturing environment where the student learns from their own inherent wisdom and instinct.
Lara is a Certified Reflexologist, receiving an advanced 200 hour degree from The Omega Institute in 2010, Lara is the owner of Feelin' Good Studio also serving Leesburg, VA and St. Michaels, MD. A visual artist and Mendhi henna artist, painter, photographer and ceramic sculptor Lara creates visionary art sought worldwide for more than 25 years. Lara's art expresses her playful and personal story telling using found objects, texture, color and clay, dissecting the juxtaposition of nature and industry. A single mother of two energetic and loving boys, she is inspired by their compassion, openness and joyful enthusiasm. She has a B.A. in Theatre Design from the University of Maryland, College Park. A professional television production career with Nightline/ABC News 1987-1999 and National Geographic in addition to theater management and directorial internships with The Kennedy Center 1989-1992, Lara brings professional experience and versatility to her community and business, as a healer, artist and teacher.
 Guest Health Educators:
Annetta Cook, MS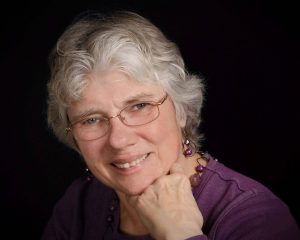 Wellness Advocate, recently completing chemotherapy for breast cancer, Reiki Practitioner and AromaTouch certified practitioner, Annetta comes with a wealth of experience of using essential oils for herself, her family and friends as well as in Hospice and other settings. She has mentored many clients towards wellness and health through the use of AromaTouch and essential oils.
Annemarie Tolman, MSN, RN
A Hopkins educated registered nurse, Annemarie has spend many years in the hospital working with oncology patients. Nothing though has been as rewarding to her as seeing her current clients lives change as she mentors them one on one and group settings towards increasing levels of energy with the help of DoTerra essential oils.
Sharon New, MS, CHES
Local Food Beat: The Business of Redeeming Food; www.localfoodbeat.com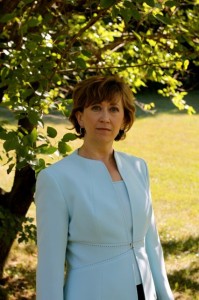 Sharon New is a Food and Health Educator who teaches sustainable food cooking classes in Annapolis and Baltimore. Sustainable foods are those that are local and raised responsibly and are healthy for the consumer. "I don't think of food as either good or bad. Rather I ask, is the food on my plate Real or Fake and where does it come from?"
Three years ago, Sharon read Michael Pollan's Omnivore's Dilemma and thus began her journey into the world of locally grown, sustainable foods. Sharon has researched the benefits of grass-fed food and the benefits of eating "real" food…food that heals the land and you rather than "fake" foods that steal nutrients from you and the earth.
After working as a paralegal and legal secretary for over 12 years, Sharon made a decision to re-career and in 2002 enrolled in graduate school. Sharon holds a Masters of Science in Health Science, is Certified Health Education Specialist. Her article entitled Good Food is Relationship Based was published in the Summer/Fall 2009 City of Annapolis Magazine.
Sharon also teaches a very popular Thyroid/Adrenal Education Class. She blogs regularly on her website: www.localfoodbeat.com and is available for private consulting and classes. Please visit her website for upcoming cooking and health classes and local sources of good, nutrient food.
Jennifer Brown, Certified Feng Shui Consultant
Supportive Environments: Create your happy place; (443)-255-0723; jenniferkbrown@usa.net
Ms. Brown has been a certified feng shui consultant since 2000, and has assisted both organizations and individuals in creating gracious, comfortable, and welcoming environments in their homes and businesses.
In addition to working as the Director of Training and Communications for a mental health advocacy organization, for the last 16 years she has also had a thriving freelance practice as a communications consultant.  She specializes in systems and culture change, group facilitation, coaching trainers and speakers, curriculum development and implementation, video development, conference planning, and environmental assessments, utilizing the principles of professional organizing, color psychology, and feng shui.
Her years in the mental health field spurred her interest in studying and researching the interplay between environment and health, both physical and mental.  The importance of creating nurturing spaces at home, welcoming environments at work, and supportive spaces everywhere, is part of her mission to help people help themselves.
She has guest lectured at some of the area's leading educational institutions, and has been a sought-after speaker and presenter at many local, state, national and international conferences, from Hong Kong to Baltimore.  She is available for private consulting, classes, and presentations.