Testimonials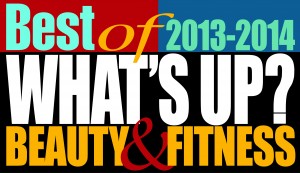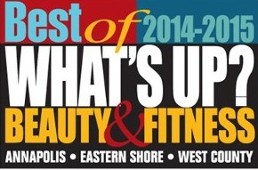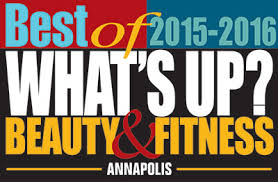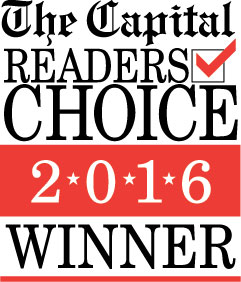 Voted Patient's Choice Top 10 Annapolis Acupuncture Clinics (2016), Open Care
To see more testimonials for Best Annapolis Acupuncture like the ones below or to add your own please visit our Yelp page:
"I've been getting acupuncture for almost 10 years and I highly recommend Tracy. Not only has she helped me and other massage therapist I've worked with but she is very patient and understanding about towards the non believer!
She has a gift for reading pulses and she is gifted in understanding the human mind body and spirit." – T.H.
"Tracy has been my acupuncturist now for almost 10 years. In fact, I followed her to her new practice. I don't even think about going to a MD before I see Tracy. Acupuncture has been a great help to my physically as well as emotionally providing much relief from physical aches and pains to those "pains" of the heart. Her treatment rooms are decorated beautifully and are comfortable and the staff provides the most welcoming and warm environment as possible. Tracy is professional yet personable and always seems to know the exact treatment I need for that visit. I have referred many friends to her and they are always impressed with her level of knowledge and ability to pinpoint (no pun intended) the exact root of the issue. In summary, I highly recommend Kunlun Mountain Acupuncture to any one new to acupuncture or to those who have been receiving treatment for years." – S.N.
"I don't live near Kunlun Mountain Acupuncture but travel an hour every week just to go there. Tracy Soltez runs an amazing practice and is an incredible acupuncturist. There are plenty of options in and closer to DC, but it's worth it to take the time to go where Tracy practices. She takes her time and really listens, has great knowledge and a very gentle needling technique. I cannot recommend her more!" – C.B.
"I'm always inclined to describe my acupuncture treatments with Tracy as "like magic" or "she worked her magic." But that is really unfair to her and to her practice. There is no magic involved. Tracy has been invited to train with world-renowned acupuncturists and continues to hone her already excellent skills and abilities. Indeed, she can often tell when I'm getting sick before I actually feel sick. I've been seeing Tracy for several years now to help manage a set of complex medical issues that result in pain and fatigue. She works with me to tailor my treatment to my needs and according to what my pulses tell her. So, it's really not magic at all. It's her knowledge, skill and compassion that have me feeling much better after I leave her office. I've had a wonderful experience being her patient and plan to continue on with her for years to come.
Also, Josh is my go-to massage therapist. When the shoulder went out right before a trip to China, Josh helped me. He's managed to get rid of leg pain I'd had for a year. Josh also has a compassionate and sensitive practice that merges considerable medical knowledge (he's from a family of physicians) with energy work." – K.R.
"Like" our Facebook page to see more testimonials like the ones below:
"Top notch staff. Each visit starts with a consultation to see how the session will address your specific wellness and medical healing needs. Always feel good when I leave." – B.H.
"Tracy is absolutely the greatest – she took away my knee pain so I could walk." – F.C.
"Tracy is the best, I don't know what I would do without her. She has supported me through a variety of emotional and health issues. And she has such a light touch that you barely feel the needles." – C.H.
"Tracy is a gifted acupuncturist. Knowledgable, insightful and nurturing, her professionalism and nurturing care is the best I have received in acupuncture in the DC, Baltimore and Annapolis area. I highly recommend her." – L.B.
"Tracy is a kind and caring professional who puts clients first. She takes care of the 'whole' person including body, mind and spirit. She is a well respected leader (by her peers) in the acupuncture field in Maryland." – M.O.
"Tracy is wonderful, I will always trust her with my health." – J.H.