Calendar of Upcoming Health Education Classes

Weekend Wellness Workshop Series
Beginning in February 2018, Kunlun Mountain Acupuncture will offer a different half or full day workshop on the third Saturday of every month. These interactive, hands-on workshops are designed to give you the tools you need for a lifetime of healthy living. All workshops include light breakfast and/or lunch, snacks and beverages throughout the day, all hands-outs needed for your learning, and after-class follow up support from our guest instructors in case you have additional questions as you dive into the material at home. Many classes include the tools or supplies needed to continue your at home learning. Check back often to see future workshop offerings!
Pre-registration is required for all weekend wellness workshops. Don't wait – space is limited.
Registration for our Weekend Wellness Workshops can be found under the "Workshop" tab on our main scheduling page:

Aromatic Touch for Couples and Caregivers
February 17th, 9am – 3pm
$75 for individuals, $140 for partnered attendees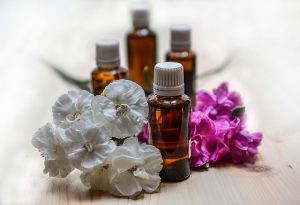 Led by Reiki Practitioner and AromaTouch certified practitioner, Annetta Cook, this workshop honors the Yin building winter time of year by teaching participants how to restore and reconnect through the use Aromatherapy Touch methods.
This hands-on, full day class will teach participants how to safely apply a complete essential oil protocol, including the back, hands, feet, and head, to others at home.
Learn to share essential oils with your loved ones using techniques designed to restore balance to the body. The therapeutic mechanism of essential oils provides benefits to both the giver and the receiver of this unique method. Pair with relatives, friends, or as a couple to renew, restore, and connect.
We encourage couples, paired friends, or family members to sign up for the class together. Individual attendees will be paired with another individual class participant. Pairs will give and receive treatment throughout the class in the privacy of our KMA treatment rooms with feedback and guidance from the instructor, Annetta, and KMA provider Tracy Soltesz, L.Ac.
Registration fee includes:
a full day of hands-on learning,

light breakfast, light lunch, snacks and beverages,

an introductory kit of all oils used in this protocol (a $13 value),

and follow-up support from the instructor to answer questions that arise as you practice at home.

Participants may also pre-order a larger essential oil kit for home use at a discounted price – inquire when you register!
Pre-registration is required for all weekend wellness workshops. Registration for this workshop is open now! Don't wait – space is limited.
Registration can be found under the "Workshop" tab after clicking here:


**Early registration discount**- the first 4 registrants will receive an additional $10 off registration fee!